Hot sale 99% naoh Caustic Soda Flakes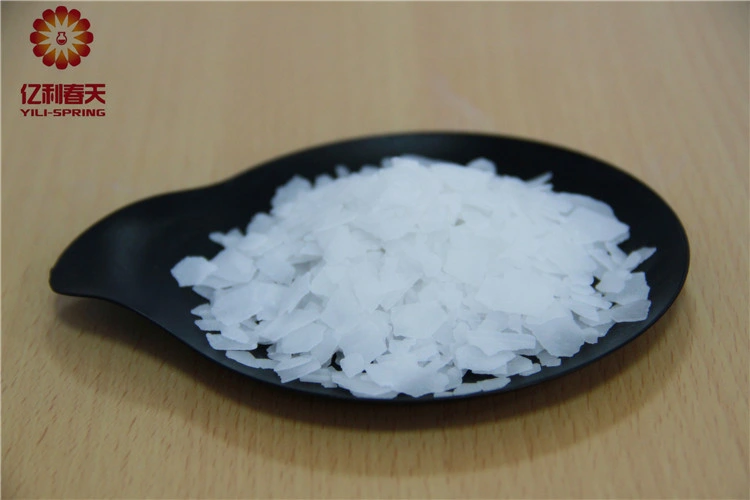 Product Description:
Product Name: Caustic Soda
Molecular formula: NaOH
Molecular weight: 40.00
Properties: Colorless crystaline with the shape of flake, block, and granula.
Materialization nature
Appearance: Flake, solid, peals
The purely solid caustic soda is white, there are bulk, granular, the quality is fragile; The purely liquid caustic soda is the colourless transparent liquid. Dissolve caustic soda in water, it will send out heat and the aqueous solution is alkaline. Corrosivity is extremely strong, have function of corroding on fibre, skin, glass, pottery, etc.
| | | | |
| --- | --- | --- | --- |
| | Superior grade product | first-class product | qualified product |
| Sodium hydroxide( NaOH) % | ≥ 99.0 | ≥ 98.5 | ≥ 98.0 |
| Sodium carbonate(Na2CO3)≤ | 0.5 | 0.8 | 1.0 |
| Sodium Chloride(NaCL)≤ | 0.03 | 0.05 | 0.08 |
| Ferric oxide(Fe2O3)≤ | 0.005 | 0.008 | 0.01 |
Packing style:
Flakes and Pearls: 25kg plastic bags(3layer PP & PE)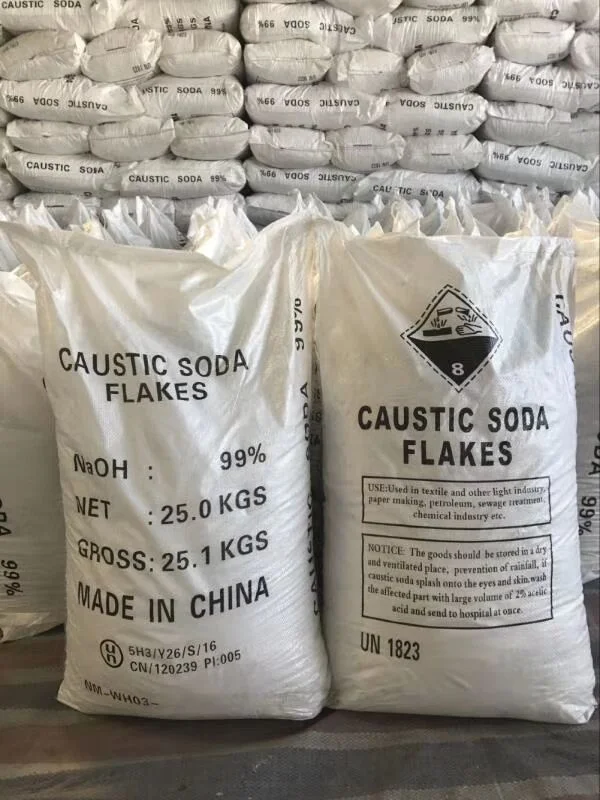 Product Uses
1. Used in the production of paper and cellulose pulp.
2. Used for the production of soap, synthetic detergents, synthetic fatty acids.
3. Used as cloth desizing agent, scouring agent and silk polish agent in textile printing .
4. Used in the production of borax, sodium cyanide, formic acid etc in the chemical industry.
Company Information
Shandong Yili-Spring Chemical Industry Co.,Limited belongs to Spring Share Group Limited(HK), was founded in 2007. It is located in Zouping ---- one of China's top 100 Cities. Our company has become a comprehensive enterprise integrated of manufacturing, production, selling and service through years of development.
Our company has self-managerial import and export right. It provides over 30 varieties products, including Fertilizer, Chemicals and White/Brown aluminium fused powder. It has strong technical force and large production scale. Relying on stable quality and good service, our products have been exported to over 20 countries and regions, including Malaysia, Indonesia, Philippine, Vietnam, South Korea, Singapore, Australia and so on.
We make efforts to develop "Yili-Spring" chemical brand and expand over-sea market. Our target is "diversification, large-scale, internationalization".