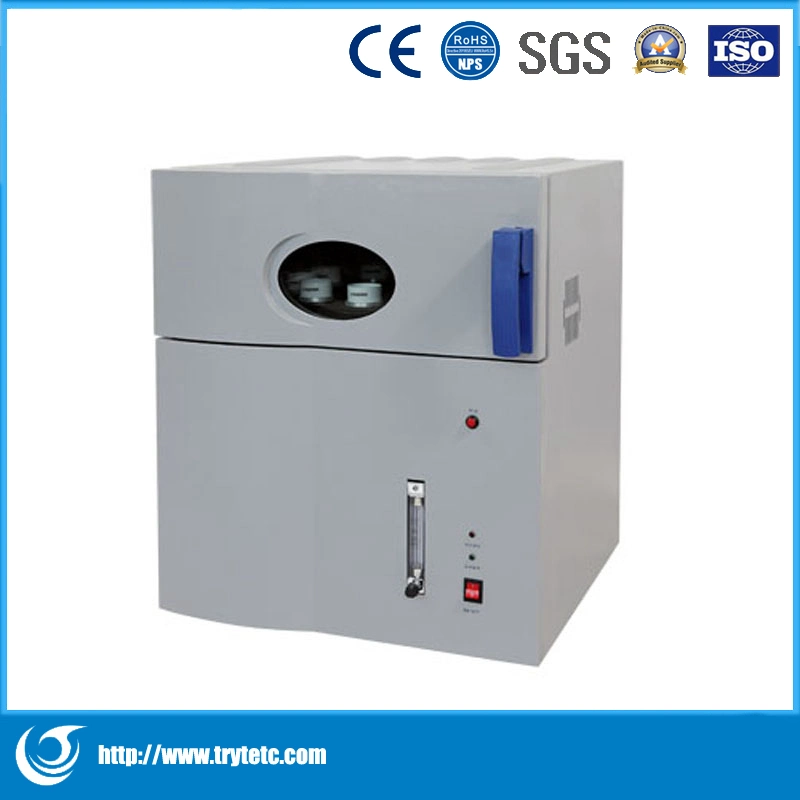 Full Automatic Moisture Analyzer-Coal Analyzer-Moisture Tester Quotes

Application area:
Used in power plant, coal mine, the commodity inspection, environmental protection, chemical industry, scientific research, education and other departments determine the total moisture materials such as coal, coke, and internal moisture.

Technical Parameters:
Coal samples quality: all water 10 g ~ 12 g (granularity < 6 mm) ; air-dried basis moisture 0.9 g to 1.1 g(granularity <0.2 mm)
Number of tests: all moisture / 20 times, air dried basis moisture / 20 times
Test time: according to national standard, can also be constant weight, about 20 min~ 40 min
Temperature control precision: ±2.5 ºC
Working power supply: AC220V±22V/50Hz
power: ≤1.6kW
Host size: 580 mm * 650 mm * 660 mm
Host weight: 75 kg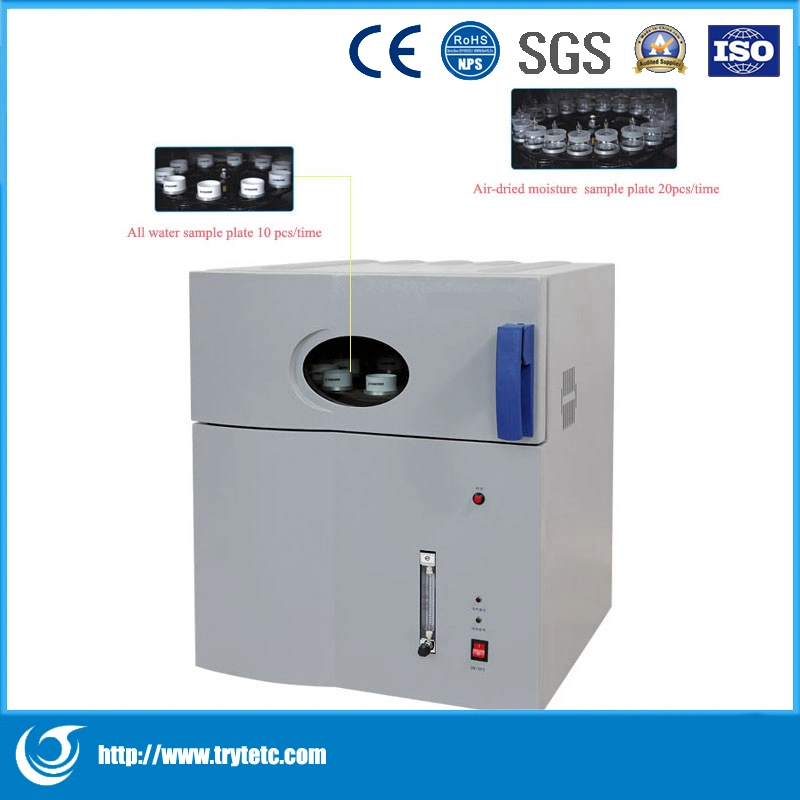 Technical Characteristics:
1.Automatic control by computer, automatic identification of water drying. The automatic calculation, save, print. Built in precision electronic balance, weighing stable and reliable;
2.Irrespective of the test analysis based water or water, one can test up to 20 samples, is the domestic counterparts of similar instruments record holder;
3. The light wave heating, drying, temperature uniformity, control when the optional module is convenient for the user to check dry;
4. The standard test time, in full compliance with the arbitration law, the arbitration result can be used for legal;
5. With nitrogen experiment, with domestic counterparts minimum nitrogen through experimental space, greatly saving nitrogen usage, the of all kinds of coal.
6. Stainless steel liner, reflective, more uniform heating;
7. The size of the observation window, can clear abnormal experimental observations;
8. No microwave leakage and radiation problems, health and safety;
9. Use of advanced USB, plug and play, reduce the requirement of computer, by a microcomputer control multiple moisture meter and other instruments comprehensive test instrument, the realization of a computer controlled;
10. Network to realize remote data sharing.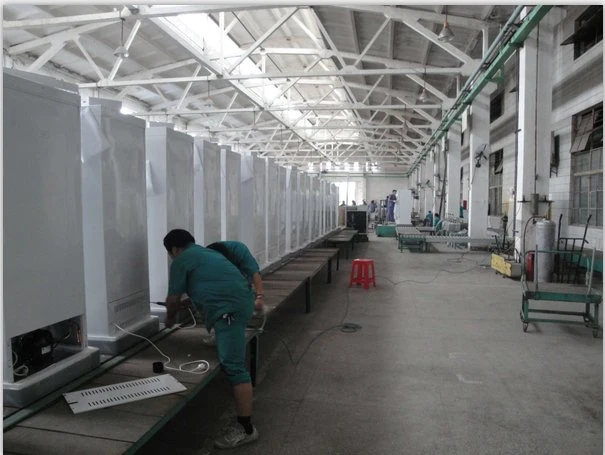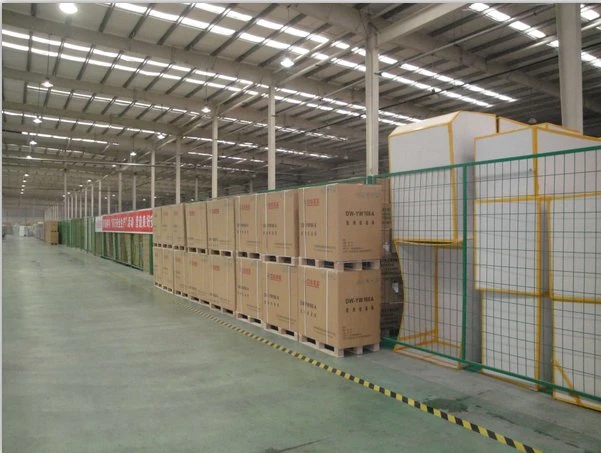 Packing: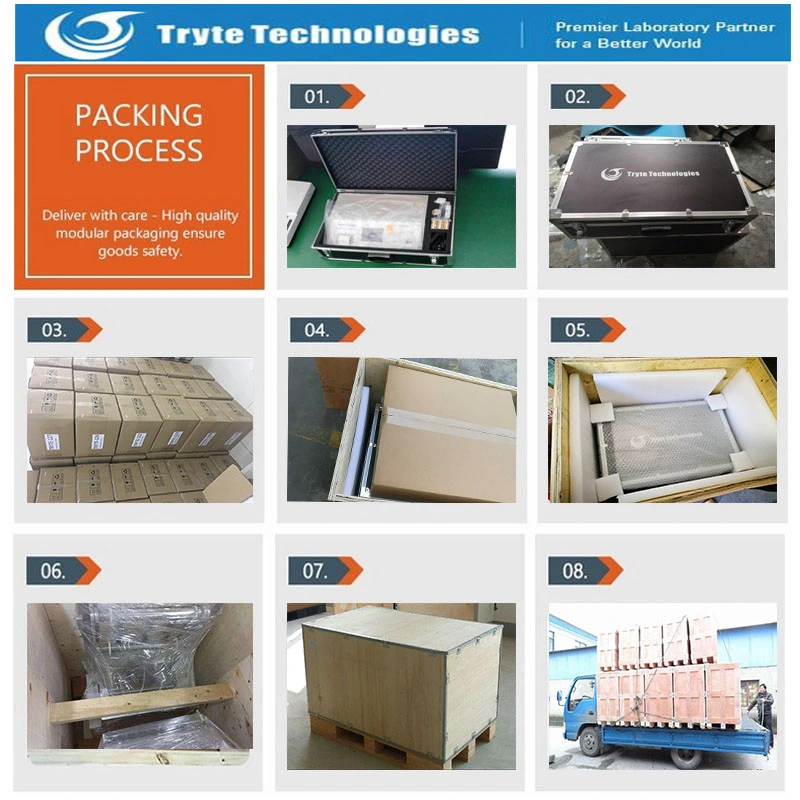 Company Information:

As a diversified manufacturer of high-tech products, it was founded in 1999, and devoted to the products, sales and technical service for various industries and fields like Energy analysis instrument, Oil, coal, steel, and geology; medical analysis and application instruments, biochemistry analyzer, elisa reader, blood analyzer,and urine; as well as laboratory application instruments,autoclave/sterilizer,freeze dryer, incubator,drying oven,balance,ICP,DRS,HPLC,gas chromatography,and spectrophotometer,meanwhile,TRYTE Technologies integrated and purchased some companies of PCB board, highway instruments at home and abroad. Our company has become the "one stop" instrument procurement service provider worthy of the name.
TRYTE technologies (TRYTE) mainly sell products by selling direct to customer, but also through distributors, resellers and manufacturer representatives, telephone sales and e-commerce sales, customers cover all over 80% of the world's countries and regions.TRYTE have solutions with rules adaptability according to the specific requirements of the design, from the instrument to some laboratories or departments.Whichever kind of solution you choose, you can fully trust it, because it is proved from 100, 00 successful results, leading development process, and decades of actual certification experience.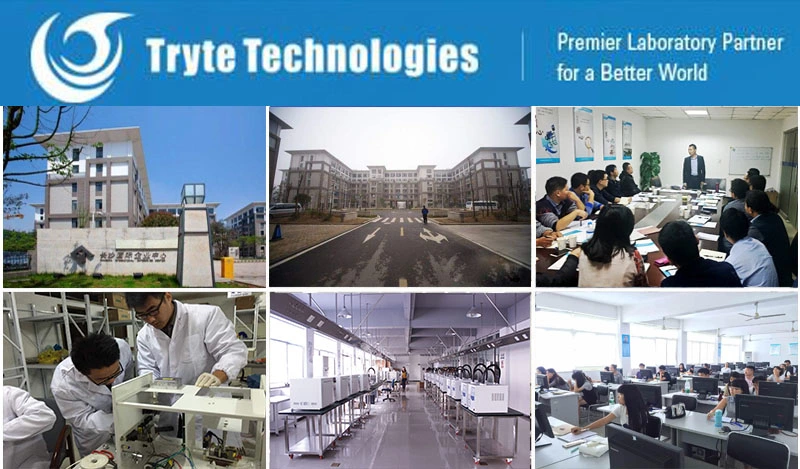 Why choose us?

1. We supply high quality products with reasonable price.
2. We are the professional manufacturer;
3. Advanced production machine;
4. Strict quality control system;
5. Ten people research&develop team;
6. We have professional sales team;